Look out for these back to school trends this fall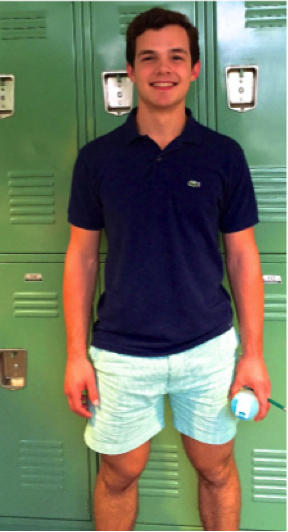 'Tis yet again the season of back-to-school fashion. The halls of Princeton Day School are filled with styles galore, which are not to disappoint. It is almost as if we have been transported back to 1965, as vintage styles make a comeback for our school's 50th year. To start with the basics, the A-line shape, once a thing of the past, is now the hottest item on the market. Dresses, skirts, you name it; if it is A-line, it is in! The suede we saw last year is also leaving its mark, especially in the form of A-line skirts and overall-style dresses. Mixed textiles are also very popular, as seen in geometric dresses, skirts, and even shoes. Similarly, high-waisted jeans in lighter washes are making their return. Additionally, hems have gotten higher, with "micro hemlines" dominating the fashion scene. How do you make these school- appropriate? Try pairing that dress or skirt with tights, or even better, a pair of suede over the knee boots to offset the daring hemline.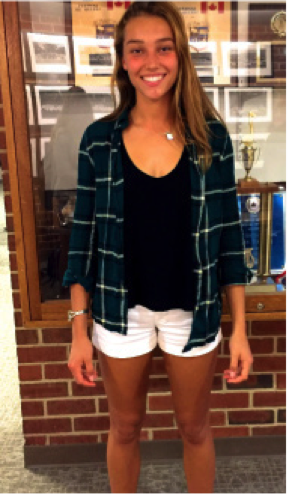 As temperatures start to drop, outerwear will grow in importance. New to the fashion world are bold and oversized coats. Think faux fur, neat colors, and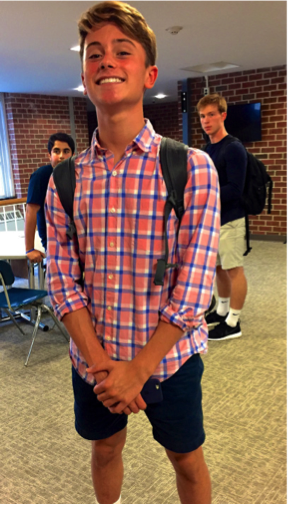 patterns. These are inexpensive items that can easily update the wardrobe of a man or a woman and can modernize your coat rack. The ever-reliable trench is also a classic option, Burberry being the most popular designer of this jacket. Capes, which hit the market last year, did not take off quite as expected. However, this year, they are back and here to stay. Though no one can beat the styles of the classic Hermès stoles, stores, like Brooks Brothers and Francesca's, are offering similar styles at affordable prices and in trendy patterns, like plaid. The cape style has also appeared further in the clothing markets, with designers like BCBG Max Azria showing blazers and shirts embodying the cape look. If you're looking to splurge this season, wrap up in a new cape!
But how exactly are PDS students donning these trends? Firstly, did someone say, Birkenstocks? This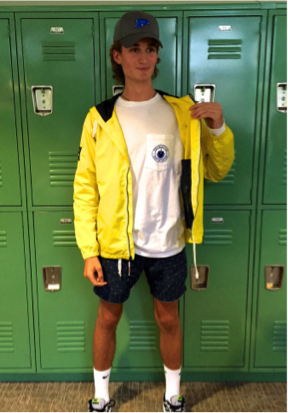 year, it is hard to not spot at least five pairs of these comfortable shoes in the hallways between classes. Why? Recently, Birkenstock has partnered with stores, like J.Crew and Urban Outfitters, to create designs for a more modern clientele; this revamping has certainly been successful! Also, printed flowing dresses, which can be seen on the runways of designers such as Isabel Marant,have becomepopular at PDS. Additionally, the "rocker" look has become a sought-after style, with items like leather booties, jackets, and skirts becoming more common. Further, mini-bags like those of Marc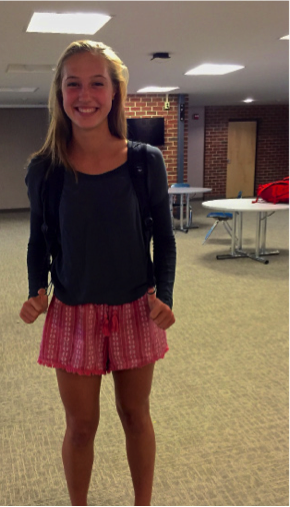 Jacobs and Céline are also the bag of choice this season, holding just enough while still being fashionable.
This season has been very new-trend heavy. Buy your staples from the J.Crews and Brooks Brothers of the world and your more trendy pieces from places like H&M and Forever 21, and even take a risk and shop at a vintage store this school year!