A big welcome to Jasmine Hu, get to know the exchange student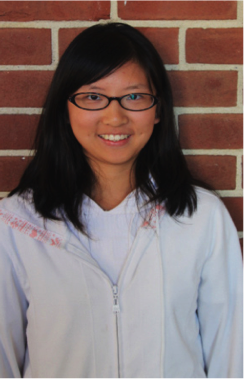 This year, many new students have graced the halls of Princeton Day School, including junior Jasmine Hu, our exchange student for the year.
Hu comes from Shanghai, China, where she attended High School Affiliated to Fudan University. While the thought of venturing to a new country for an entire year might be scary to some of us, this is not the first time Hu has participated in an exchange program. Nor is it her first time to the United States.
"I've been part of an exchange program a lot of times," she said. "I've been an exchange student to Australia, to Canada, to America … [However], during those exchange programs I only had half a month or a month to be there. But it's a one year exchange here, so it's totally different." Hu has adjusted to her current routine, although she noted some contrasts between her lifestyle in Shanghai and her experience here thus far.
"I think it's very different from Shanghai because everyone has a house and a backyard. [Also,] there are not many shops around the central areas and the neighborhoods, and it's really quiet at night, so the life is different," she observed. In addition to living arrangements, Hu remarked that the school life here is also different from what she is used to. Accustomed to a five-hour school day in Shanghai, she has had to acclimate to the extended eight-hour days at PDS. Additionally, Hu has also had to adapt to having free periods, something that is unusual to students in Shanghai.
At her school in Shanghai, Hu participated in various clubs, including one that centered on broadcasting.
"I was actually in charge of the broadcasting station in my school," she explained. She was also involved in the Shanghai Post and held a position as student editor at a local radio station.
At PDS, Hu is eager to participate in clubs and experience school life overall. She has already taken a step toward immersing herself in our school community by joining the girls tennis team. Hu hopes to take part in the PDS Model UN club this year, as she was a member of this organization in Shanghai.
As for other interests, Hu likes listening to music, watching movies and television series, and reading detective books, while also admitting, "I think I like to do anything."
She described her overall experience so far at PDS positively, although she added that it might take some time to truly fit in with the community. However,meeting other students during orientation and the first couple days has helped ease her transition. "I actually set a goal for myself," she said, "and that is to talk to everybody in my grade before I leave this school."
Welcome to PDS, Jasmine; we wish you a wonderful year here!