EnAct Earth Week 2022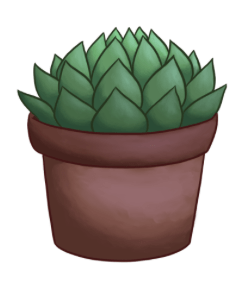 Whether you saw the posters around school, participated in the event yourself, or smelled the delicious vegan treats in the hallways, you must have known about the EnAct's Earth Week event. 
Recently, EnAct, PDS's environmental action club,  organized  "Earth Week" in honor of Earth Day on April 22. On April 19, they had a vegan baked goods tasting, providing Upper School students with delicious baked treats, along with information about the benefits of veganism, as well as its positive impact on the environment. On Wednesday, EnAct launched the PDS Swag Station, where students brought in clothing they no longer wore and swapped it. The PDS Swag Station aimed to reduce the impact of fast fashion in our community and promote sustainable fashion practices. In the following days, EnAct sold succulents grown in the greenhouse; The pots were also made in the ceramics studio. Overall, EnAct raised hundreds of dollars to donate to Princeton Friends for Open Space. On Friday, the final day of Earth Week, the goal was to decrease the usage of plastic water bottles in the PDS community. Since the beginning of this school year, EnAct has been working on their water bottle initiative, and to incentivize students, they gave out Spongebob themed stickers to students who brought in a reusable water bottle. The EnAct club's Earth Week incorporated  a variety of themes, and there were countless intricacies put into each day—obviously, it took a lot of hard work and  weeks of planning to see it become a reality. Senior and EnAct Co-head Caroline Ewing explained  that "Earth Week had been in the planning for a long time, since about February. We decided to focus on creating a week of activities and spend all our subsequent meetings planning. It was a really ongoing process, as some activities like the succulent sale we had wanted to do the year prior weren't allowed due to covid restrictions, whereas we adapted the clothing swap a lot later on and had to learn how to run that in the moment."

Obviously, EnAct's Earth Week promoted many ways to help the environment, and got the PDS community involved in the club's activities in a fun and engaging way. Freshman Nikita Malhotra stated that "It was exciting to see how many people outside of EnAct were interested in our booths, and we got so many students swarming our succulent stand. It was hectic yet rewarding." Malhotra's words reflect the rewarding aspect of EnAct Earth Week and also show the depth of its success. Senior and Co-head Japna Singh expressed that, "EnAct Earth Week was quite successful. From a week full of different festivities, we were able to both celebrate the environment through different themes and also spread awareness of the necessary action we need to take to battle climate change."  The success of EnAct's Earth Week was not only widespread, as Singh stated, but was also the first of its kind. Since EnAct has never done something on this scale, this event also lays the groundwork for similar events in the future. In fact, junior and EnAct co-head Peter Ryan says "Next year for EnAct, myself, as well as the other co-heads admire the work of previous co-heads as well as Liz Cutler. We feel they have done a lot of hard work and strived to make an impact. Going into the next school year, me, along with the other co-heads hope to keep this spirit alive! However, we do hope for a little bit of change and add more participation in the club to foster a sense of community." The PDS community cannot wait to see what these co-heads have in store for next year!
Regardless, the future of EnAct is in good hands. Additionally, EnAct is still actively creating activities to fight against climate change. In light of the recent plastic bag ban in New Jersey, EnAct is collecting t-shirts to make into reusable bags, as a way to encourage the PDS community to use sustainable alternatives to plastic. It's safe to say this year's EnAct activities have been incredibly successful, advancing PDS's role in the battle against climate change.