The Best Shows On Every Streaming Service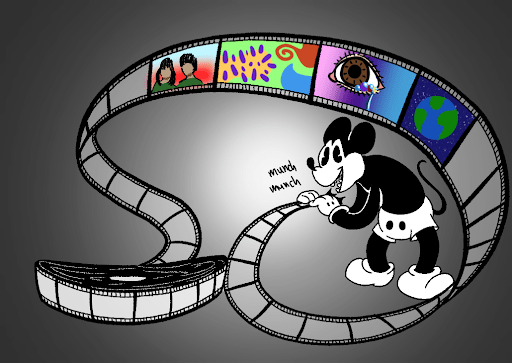 Bored at home? Looking to relax after the break? Heartbroken you didn't have a Valentine? Well don't worry! Here are the top 4 TV shows on everyone's favorite streaming services to cure your boredom (or heartbreak). 
Netflix: All of Us Are Dead
From Rom-Coms about love letters to shows about teens at the beach, Netflix never fails to keep us entertained. On January 28th, Netflix released yet another nail-biting and thrilling TV show: All of Us Are Dead. Taking place in a highschool located in South Korea, this show follows  students as they live amidst a zombie apocalypse. This really takes the phrase, "Who would survive a  zombie apocalypse" to the next level. Teens all around the world are hooked onto this show, as it is an amazing cure for boredom and just what they need to keep them on the edge of their seats. 
HBO Max: Euphoria 
In case you haven't heard the many hallway conversations about it, the teen drama show Euphoria has returned for a second season. After the first season left audiences' jaws on the floor, , this season is on its way to becoming one of the best TV shows of 2022. Starring world-famous actor Zendaya, Euphoria follows a motley cast of teens as they grapple with their own mental and social issues. There is drama, love, heartbreak, secrets, though it can be a bit visually unsettling. While some criticize its unglamorous visual style, this trait actually puts the audience into the lives of so many different characters with unique backgrounds and circumstances. Furthermore the acting is absolutely phenomenal. Everyone's talking about it, and you don't want to miss it! However, if you are planning on watching this, please note that there may be some triggering topics displayed in the show. 
Disney+: Welcome to Earth
Disney+ is home to every Disney show from the past. Whether you want  a nostalgic childhood show, or an action-packed thriller, Disney+ has an option for everyone. In late 2021, Disney+ released the show Welcome to Earth, starring the one-and-only Will Smith. From volcanoes to the deep ocean, Will's character explores the most bizarre and beautiful places on the Earth. The scenery itself is show-stopping, and the show is definitely binge-worthy.  
Amazon Prime: As We See It
As We See It, a show exclusively on Amazon Prime,is an incredible coming-of-age  for a teen audience like the students at PDS. The comedic drama tackles difficult issues that viewers confront  in their everyday  lives– assisted by the much needed comedic relief. The show follows three individuals who are on the autism spectrum, as they share an apartment and look towards new opportunities. The show itself is incredibly unique, as the actors who play the roles are themselves on the spectrum. As We See it focuses on the misconception of what qualifies as "normal" and has characters that viewers can relate to.