The 63rd Annual Grammy Awards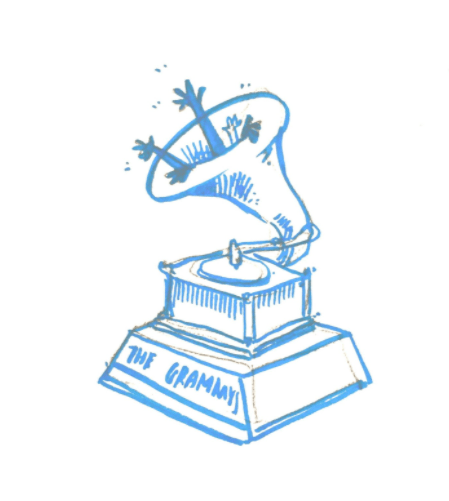 Music's Biggest Night was marred long before it started on March 14. When Grammy nominations were announced in November 2020, there was a glaring omission: The Weeknd. The artist wasn't nominated in a single category despite having one of the most successful songs and albums of 2020. Many believed it had to do with his announcement just a few weeks prior that he would be performing at the Super Bowl in February 2021. Supposedly given a choice between performing at either the Grammys or the Super Bowl, The Weeknd was snubbed as a result of not picking the Recording Academy. 
As March 14 arrived, people all but forgot about this latest controversy in a long line of debacles in recent years; they turned their attention to the performances planned for the show. The highlights included DaBaby's "Popstar" and Cardi B's "WAP." The former featured DaBaby in an all-white suit and diamond-encrusted gloves conducting a group of background singers who closely resembled U.S. Supreme Court Justices. Working the stage with Roddy Rich, DaBaby left quite the impression on the audience and reminded many that everyone has multiple sides. Despite his unique performance, he still went home empty-handed this year. DaBaby's tremendous progress being nominated for Record of the Year, Best Rap Performance, and a few more categories, showed his potential to be a future award winner. 
Coming into the 2021 Grammys, Billie Eilish was already established as one of the most popular artists in recent years. She solidified her image even further by picking up the Record of the Year award again this year, after winning it and four others last year. While Eilish is successful in her own right, she faced some backlash following her win when she approached Megan Thee Stallion, who won Best New Artist this year. In a move similar to Macklemore's text to Kendrick Lamar following The Heist beating Good Kid, m.A.A.d. City for Best Rap Album of 2014, Eilish said Megan deserved the win. While it was a nice gesture, it didn't change the results and came out more performative than actually empathetic. 
The Recording Academy walked a difficult line this year, yet it continued making some of the mistakes of the past, the most prominent of which is the underrepresentation of non-white artists. Overall, the ceremony was just an attempt to play it safe, and in this difficult time period, the Grammys very nearly accomplished that.