PDS Decorates for the Holidays
It is no secret Princeton Day School students and faculty give their all when at school, and that enthusiasm shines at home too, especially during the holiday season. After a long, gloomy and undoubtedly difficult year, the holidays may look different for many families this year. With fewer parties and gatherings, which typically sprinkle the holiday season and bring joy to many, some have been forced to find new and creative ways to welcome cheer. For example, the fun tradition of viewing lights and decorations is still happening, and many families have taken the opportunity to decorate their homes in beautiful and creative ways. Looking for that holiday spirit here at PDS, I have gathered some photos of the beautiful decorations PDS faculty and students have donned this holiday season.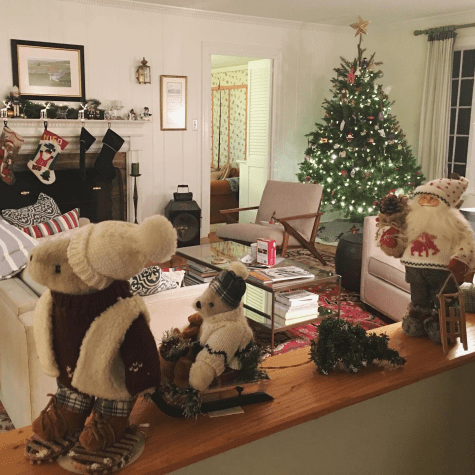 The well known and beloved Director of Admission and Financial Aid, Mrs. Cucchi, celebrates Christmas. This photo shows the Cucchi family's beautifully decorated, traditional Christmas tree. The star-topped tree is situated in the cozy living room, with stockings hung perfectly on the mantle.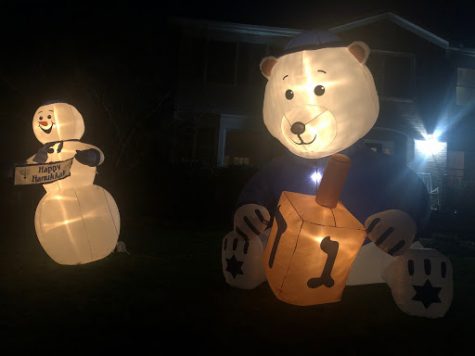 Sophomore Haley Schragger celebrates Hannakuh! In true Hannakuh spirit, Haley and her family go all out when decorating for the week long celebration, especially when it comes to the outside of their house! The image below is a glimpse at some of the family's beautiful decorations!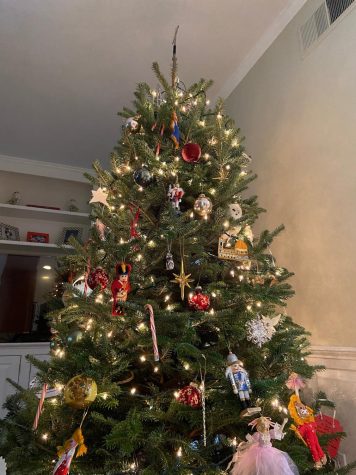 Junior Caroline Ewing is one of many PDS students who celebrates Christmas. This photo is the Ewing family's Christmas tree, adorned with numerous nutcracker ornaments. As a child, Caroline would attend the ballet each year, and each time, would bring home a new nutcracker to add to her collection. Her many nutcrackers now adorn the family Christmas tree.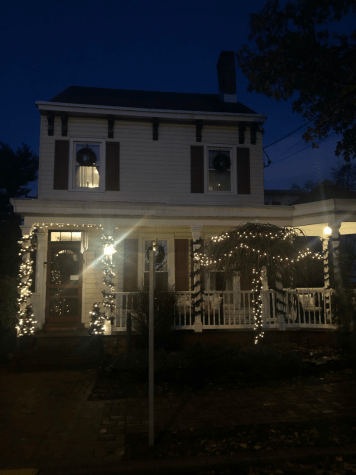 Sophomore Nora Appleby and her family celebrate Christmas, decorating their home with classic white lights. The warm glow of the lights seems to welcome everyone home for the Holidays, giving one the feeling of an old fashioned country Christmas.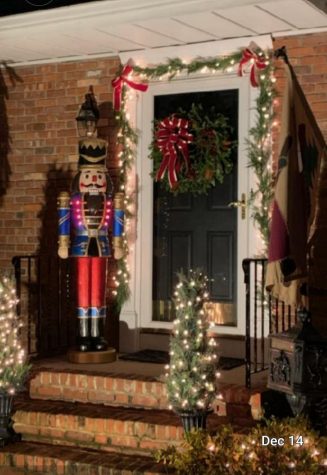 Sophomore Jenna Galla and family have taken the opportunity to decorate for Christmas earlier than usual this year. With most of the family working from home, and spending more time together, the Galla's decided to add to their Christmas decor this year. A 5'6'' Nutcracker Toy Soldier now greets guests at the door, by playing a very joyful "March of the Toy Soldier."
Whether you are celebrating any holiday or not in the next few weeks, we at the Spokesman hope you have a relaxing winter break and spend time, safely, with your families.