Results of the Roland Garros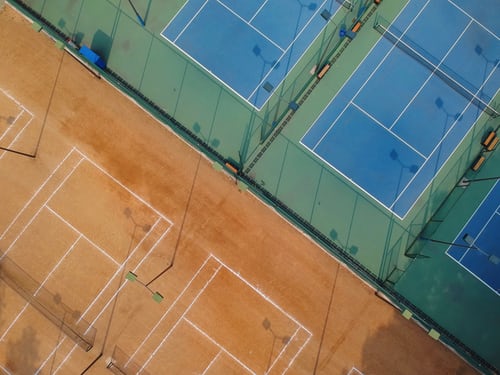 Every year, millions of people from all over the world gather in front of their televisions or in the Stade Roland-Garros in Paris, France for the French Open, one of four of the major tennis tournaments held annually. In a normal year, the French Open would have taken place from the end of May to the beginning of June, but this is no normal year. Luckily, the tournament was not canceled, but there was almost no audience, aside from the players' coaches and families.
Novak Djokovic was the first seed in this year's men's singles tournament because of his current ranking as first in the world, despite Rafael Nadal having previously won this tournament twelve times (the world record for French Open titles!). Of course, Nadal was the second seed. To exactly nobody's surprise, the pair faced off yet again in this year's finals. Angelique Kerber was the first seed but shockingly lost in her first-round match. Newcomer Iga Świątek won her first Grand Slam tournament this year as well, but there were plenty of noteworthy moments on the path from day one to the championships.
Freshman Emmy Demmore says, "My favorite moment from the men's draw was when Nadal beat Schwartzman because, in their previous matchup, Nadal actually lost to [him]. This comeback was really important to Nadal because this tournament is like his home. My favorite moment from the women's draw was when Halep lost. Don't get me wrong, I love Halep, but she lost to the winner, and that gives us hope for the future generation of tennis players, especially female ones." In their previous matchup, Diego Schwartzman (nicknamed "el Peque" because he only stands at 5'6") sent shockwaves through the tennis world by beating the almighty Nadal. This match was nothing more than retaliation. Demorre also brings up an interesting point: change is not always a bad thing, and tennis is no exception. It is very exciting to see new faces and champions arise, although we hate to see the current kings and queens of the courts slowly lose their thrones.
After days of playing, drop shots, and aces, the championships came. The whole world watched as two of tennis' arguably most iconic players took to the clay. The match was nothing if not fun to watch for tennis players and tennis watchers alike. As said by Senior Aaron Chu, "one highlight was watching Nadal easily defeat Djokovic. It showed how dominant Rafa is on clay. His record in the French is 99-2! I'm a little sad that Nadal tied Fed[erer]for the record of most grand slam titles but I have a lot of respect for Rafa. In my opinion, he is the most athletic player to ever play the game."
First-timer Iga Świątek defeated Sofia Kenin 6-4, 6-1. Sadly, this match has not received nearly as much attention as the men's finals, but the tennis world nonetheless looks forward to watching Świątek as she continues on her victory path.
Curious about tennis? Didn't get to watch the Open? Click below to watch some finals highlights!
https://www.youtube.com/watch?v=gkIsvlZDG-Y&vl=en
https://www.youtube.com/watch?v=OwKaLdNEjlI