Congratulations to Tyrone, Winner of the Board of Education Election!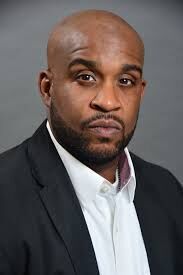 This is the moment we have all been waiting for, the news we have been longing to hear: Tyrone Miller has won the race for his position on the Ewing Board of Education! A positive, passionate, and enthusiastic addition to the team, Miller has all of us at Princeton Day School looking forward to seeing his journey develop. 
It started with a goal, and with positivity, passion and persistence, he did it! Miller explained, "I am excited I was elected to a seat on the board. The campaigning and election day was like nothing I have experienced. You do your best and work really hard to get the word out, but you don't know until election day how effective it was." Undoubtedly, taking on the responsibility of running for candidacy requires hard work and dedication, but after coming such a long way and looking back, it was worth it. Miller continued, "I enjoyed the process. I spread my message to people and win or lose I was happy with that." 
Chef Brian shared, "I think it is exciting that Tyrone Miller won the election, and I know the school board will be better with his input. I think it is incredibly brave to put yourself out there in a community election and to put in the time required." Chef Brian has also "personally congratulated Tyrone for his victory and for his desire to serve the community."
There were challenges along the way, and as Miller stated, "The biggest challenge I faced was becoming too consumed in winning and losing. I am competitive, and that competitiveness is an asset most times. In an election you must put yourself out there. I was fine with that, but that does not ensure you of anything. I had to refocus on the reason I was running, and that alleviated the challenge." 
There is a common story about growth that goes something like this: when a carrot is placed in boiling water, it becomes weak. When an egg is placed in boiling water, it becomes strong on the inside. When coffee is placed in boiling water, it influences the water around it. In other words, when facing a challenge, some might give up, while some will become strong and grow from this challenge. But coffee not only becomes strong like an egg, it influences others around it And just like the coffee, Miller's efforts to win the election inspired those around him, especially since he took on this challenge to help others. 
However, the struggle doesn't end here. We are about to face what will potentially be the second wave of the COVID-19 pandemic. While positive cases in most New Jersey schools that reopened this September have remained considerably low in comparison with the rest of the country, this pandemic has and will continue to pose a threat to our community as a whole until vaccinations are distributed to everyone. Meanwhile, as the future is as unpredictable as ever, the question remains for each and every school if tomorrow will be a safe day or not.
As Miller noted, "The second wave of COVID-19 is a major concern for the world. I will look at the families of our community and make choices that will benefit them most. This is uncharted territory for everyone. Anxiety is high and we as a board want to do our best to relieve that as much as possible." Coming in as a new board member, Miller shared, "Now I have to get fingerprinted and get my background check. Then there are some trainings I will take. Then we will get sworn in January. I have reached out to almost all the other board members." Every new day brings the number of cases higher and higher, and there is no doubt that this is a stressful time for us all. But at the same time, we are so thankful for Miller and his new team at Ewing, as well as our administrators, teachers, faculty and staff members, and parents here at PDS for working so hard for us students, constantly offering and bringing support.
"Tyrone always has such kind and positive energy, and I believe he will be a great leader for the Ewing School Board," senior Nazareth Mehreteab mentioned. "I congratulate him on his new role and wish him the best of luck!"
Chef Brian noted that "the fond memory of the positive atmosphere [Miller] created every day I worked with him" will always remain in our school community. "An interaction with Tyrone Miller is always an opportunity to smile."
Junior Tyanna Miller, Tyrone Miller's daughter added, "I'm so proud of him and I'm so excited to see what he does in office. I know he has great ideas in mind and I can't wait to see them carried out! To my dad: You did it Pop! We always knew you had it in you, do all the great things you tell me about. I love you and I'm beyond proud to have you as a role model for me!"
Tyrone, thank you for what you have brought and taught to us. We wish you all the best from the entire Princeton Day family!