An Update on the Music World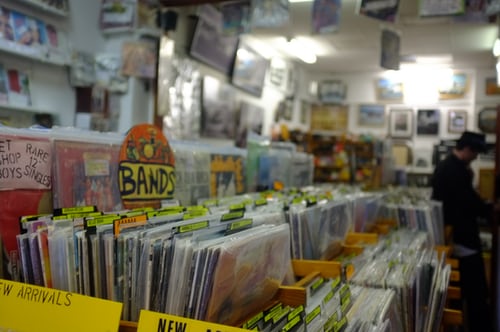 Though it might seem that the rest of the world has slowed down, music artists have taken advantage of the COVID-19 pandemic to hone their craft and give their work undivided attention. From new albums, virtual events, and smaller artists taking advantage of all the users on Tik Tok, the music industry is rife with updates.
Due to the coronavirus most, if not all, artists have had to cancel their previously planned 2020 tours. Nothing could replace the real, in-person experience of screaming your favorite lyrics along with thousands of other people, but singers have tried to make this sensation virtual, with many artists giving fans the opportunity to watch them online. Youtube had a virtual event featuring performers such as 2 Chainz, NLE Choppa, and Saweetie. BTS had an extremely successful show earlier in October, and Billie Eilish performed on October 24. BTS, the world-famous K-Pop group, took their show to another level on the weekend of October 15 by experimenting with XR, a virtual reality environment using a green screen to make their stage look like their music videos. They even at one point changed the background to make it look like they were in an elevator. In total, people tuned in from over 191 countries with 993,000 viewers over those two days. 
Additionally, while everyone was stuck inside this spring, many aspiring artists took to TikTok to showcase their work, trying to get shares and have that "it" factor that makes you want to get up and dance. Songs like "Stunnin" by Curtis Waters, "Supalonely" by Benee, and "NEVER MET!" by Cmten seemed to double their streams by the hour over the summer. The key to a song blowing up on TikTok is that it needs a trend to go along with it, whether that be showing off outfits to "Stunnin," or the dance that was made to go along with "Supalonley." Some other previously lesser-known artists such as Clairo, Conan Grey and 100 Gecs have also built quite the fanbase on the social media app.
However, releases from more mainstream artists haven't come to a halt just yet either; Drake, Ariana Grande, and Shawn Mendes all have albums coming out later in the year. Drake released a single "Toosie Slide," filled with a catchy beat and directions on how to do the 'slide' during quarantine and has an album on the way. Certified Lover Boy is his sixth studio album that is set to come out in the fourth quarter of 2020, the date is not yet confirmed. Ariana Grande took to Twitter midday on October 17 to tease her new single, "Positions," as she typed it out in slow motion on a keyboard. "Positions," along with the music video, were released on October 23.
Lastly, Shawn Mendes is set to go out with a bang this 2020. Not only does he have his album "Wonder" scheduled to come out on December 4, but he also has a Netflix Documentary that will premiere on November 23. The trailer is out now and shows him grappling with the emotions, exhaustion, and excitement of headlining a 104-stop show. This is Netflix's third big artist documentary, with Taylor Swift's Miss Americana coming out earlier this year and Blackpink's Blackpink: Light up the Sky released earlier this month. 
As if there wasn't enough going on already, fall also marks the start of Awards Season. The MTV music awards happened in August, the Academy of Country Music awards occurred in September, and other shows such as the E! People's Choice awards and AMA's are set to take place in mid-November, all leading up to the Grammy's in January. The submission window is over, and now we sit and wait for the nominations to come out. In the meantime, many have speculated as to who will take home awards this season, and it appears to have come down to Taylor Swift's Folklore, created and produced during quarantine, and The Weeknd's fourth studio album After Hours. While the Canadian based R&B singer looks to be a sure winner of Album of the Year, Swift's eighth studio album holds the former country star's highest Metacritic score of all time with an 88 while her others ranked in the 70s. The nomination review committee has been tricky in the past though, as the singer's past two pop albums, "Reputation" and widely acclaimed "Lover" were both excluded from the nomination when they came out. Folklore marked a switch of genres for the singer as she traded in her pop melodies for indie-folk ones. Taylor Swift has won ten Grammys in comparison to the Weeknd who has three and has yet to take one home in this category. However, all we can do is speculate until the nominations come out later this year.
This year has seen no shortage of good music, and while Frank Ocean, Lorde, and Rihanna have yet to bless our ears, there is still lots more to come. From artists finding new ways to engage with fans to new singers taking to social media to reach new fans, this year has been an eventful one. 
P.S. If any of you ever need music recommendations, shoot me an email. I am always happy to make a playlist.
Leave a Comment