The Return of Pro Sports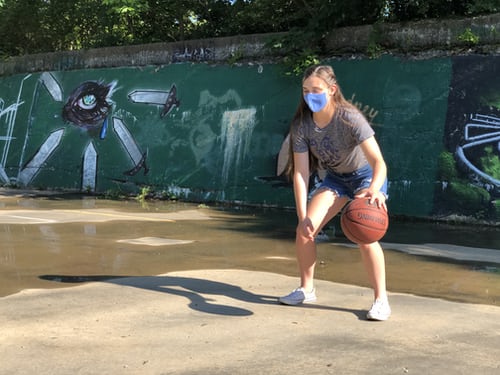 The drive. The passion. The inspiration. An exceptional athlete is one who puts their soul into the game. When I was little, my mom signed me up for every sport possible. At the time, I didn't understand how swimming or tennis or gymnastics was going to change me. But as I grew older, I've learned how sports have made me more competitive, athletic, and confident . 
For many Americans, sports are not only essential for building up character but are also a tradition. I know that my family hasn't missed a single US Open. During the superbowl, Americans throw parties and sit in front of the TV all day, thinking about sports as a sort of way to express patriotism. We learn how to cheer on our favorite athletes, and we learn about their stories and their motivation. After a while, it feels as though we are playing with them. 
So, when many sports games were canceled this year, it was almost as if America had lost a part of its tradition. When the NBA suspended sports in March, no one knew when sports would be allowed to take place again, and it was heartbreaking to think about a world with only sports replays. 
Recently, though, the sports industry has begun to get back into the "swing" of things (sometimes literally and sometimes figuratively). "I think the NBA got it right. The bubble was the best way to handle the situation while still providing great entertainment and competitive games," said senior Joshua Colon. The "Disney Bubble" was created by the NBA in a successful attempt to resume sports and games and hold them at the ESPN Wide World Of Complex in Orlando. 22 of the 30 teams were invited to play in the bubble, and NBA games will only occur in the bubble as of now.
Although the NBA seems to be handling the situation well, it seems as though it has been a little more difficult for the NFL. "The NBA had zero cases, but the NFL has had many in the last month. I think they have made the most out of the situation, but I still get concerned seeing so many people in stadiums and arenas," noted senior Jordan Young. 
Fortunately, the sports industry is brainstorming experimenting with ideas on how to bring sports back. Sports can give us hope in these difficult times and act as both a source of entertainment and a source of inspiration.