So Has TikTok Been Banned After All?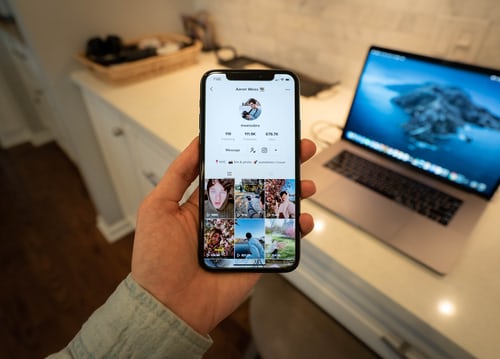 Arjun Ray, Online Staff Writer
September 25, 2020
Whether it's a new dance or creator gossip, TikTok always seems to be on the tip of our tongues. However, the immensely popular video-sharing app's future, which has gone through several controversies in the past year, is under heavy speculation as President Trump announced in August he intends to ban the Chinese-owned app, citing security and privacy concerns. This has caused massive uproar and concern amongst both celebrities on the app, many of whom have built careers around it, and TikTok's hundred million monthly American users.
On September 18th, the US Dept. of Commerce has announced that Tik Tok will be banned from the App Store starting Sunday September 20. However, Judge Carl Nichols has ordered the Trump Administration to postpone the ban to Sunday September 27, after a hearing on Thursday September 24. It does seem that Walmart and Silicon Valley corporation Oracle have banded together to form TikTok Global, centered in the United States, so as to avoid security threats, which the Trump Administration has approved. TikTok Global would still have substantial ties to ByteDance, the Chinese corporation behind TikTok, and it is unclear as to whether the deal will be finalized on all sides and have approval from the Chinese government by the September 27 deadline.
What Side of TikTok Are You On?
Sorry, there was an error loading this poll.
Despite high usage rates amongst teens (45% reported by recent polls), attitudes are mixed towards any potential bans, and whether the app is an actual security threat. Sophomore Ziya Brittingham, noted that, "I think that TikTok could have security threats, but more towards the government. I feel that this summer has shown the government that Gen Z is a force to be reckoned with." Brittingham also predicts the likely reaction to a ban, stating "Many people who use TikTok will be extremely upset for a while, but it may soon become a distant memory." Senior Jenny Zhang, who has amassed nearly 25 thousand likes on the app for her artistic videos, also doubts the legitimacy of the security claims. According to Zhang, "If you're really worried then read the privacy policies." Additionally, Senior Skye Harris, who has garnered thousands of likes and views for her dancing and comedic videos, expressed skepticism over the matter of TikTok's security, saying, "It depends. I think a lot of technology and platforms can pose a security threat. Companies like Google, Amazon, and Facebook are constantly tracking your history and showing adds that pertain to your interest. If you would consider that a security threat, Tik Tok is most likely one too."
All three agree that TikTok does have positive aspects, and Harris emphasized that "TikTok is one of my favorite platforms because it feels real and natural…I can be myself and show my humor." According to Brittingham, TikTok also played an important role in spreading information on current issues in a manner that other platforms have not.
As TikTok faces a clouded future, Instagram has decided to seize the moment by announcing Reels, a platform virtually identical to TikTok. However, interest in it seems to be minimal with the general feeling being that it simply won't live up to TikTok's legacy. Zhang noted, "I definitely will be upset if TikTok gets banned, but there are a lot of apps too that are a bit similar. They will never have the same energy, though."