Dr.Surace is Dealing with the Pandemic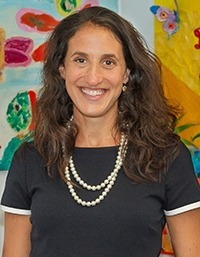 So much is going on in the world. So much is on our minds. Some things that all students and parents are thinking about is how this time is affecting our PDS community and what next year is going to look like for PDS. I checked in with Associate Head of School Lisa  Surace to see how she was doing during this time and what she thinks next year may look like. Dr. Surace worked very hard behind the scenes to make online school a success. If you have a chance to talk to her during this time or in the future, please thank her for all her hard work! 
How stressful has this been for you?
"It's a stressful time for everyone in this global pandemic.  I'm proud of the teachers and Department Chairs and how they have navigated the changes and continued to deliver strong programs.  It's a very special community."
What are things that you did not anticipate?
"We had been discussing the possibility of not being able to come back to school prior to spring break and we spent spring break planning and preparing for the possibility of remote learning. The Saturday that spring break started, we gathered to plan for remote learning, and we prepared this throughout the entire spring break. I think the two things I did not anticipate were that remote learning was going to last the whole school year and also how much this virus would actually affect our community and the world."
How are you juggling taking care of your home while working from home?
"In some ways it's easier because in my 'normal life' I am working hard during the school day and then driving my kids around to various activities all evening. There are definitely some silver linings. I really enjoy all of the family walks and family dinners and family movie nights. Those are all things we didn't have as much time for prior to the virus." 
Do you think school will restart in the fall?
"All I can answer for that question is that I hope so. I don't have any information that anyone else doesn't. Things are changing so quickly and constantly so it is hard to know. Places are starting to reopen across the country, so it feels like we are moving in a good direction. I do think that school will look and feel different next year. We are preparing for every possibility."