Five Fun Art Activities to Try at Home
The Covid-19 pandemic has surprised and unsettled us all, throwing off many established norms and thrusting us into an unfamiliar world of social distancing and constant Schoology crashes. Art is a great way to take our minds off the uncertainty for a little while. Try these arts and crafts ideas if you are bored at home! If you do end up trying anything or creating something new, send your work to @artistsnetwork.pds on Instagram to get a special feature!
Decorate your room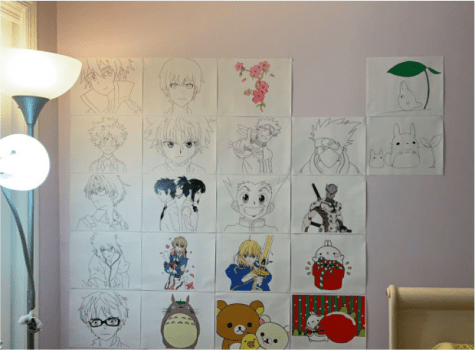 Before you sit down and play Animal Crossing, look around your room… Maybe your mom already yelled at you this morning to clean it up, but hey, it might be a cool idea! You want a comfortable space to spend all your time in as you procrastinate in remote learning. Hang up some posters, organize your books and closet, have fun!
Coloring
Simple but effective! Just grab your marker, pen, or coloring pencils, and enjoy this meditative activity… Check https://www.justcolor.net/ for some coloring templates, print them out at home, and enjoy! Here are some coloring apps you could also try on your phone: Color Therapy, Pigment, Colorfly, Colorart, and so on!
Origami
From frogs to flowers, this paper-folding tradition is a good way to relax and uplift. All it requires is some thin paper and some patience to make the folds just right! Do you still rememberhow to make paper cranes from last year? Here's a quick video to help revive your memory:
Origamiway has even more ideas for you to try once you've mastered the crane!
Start a bullet journal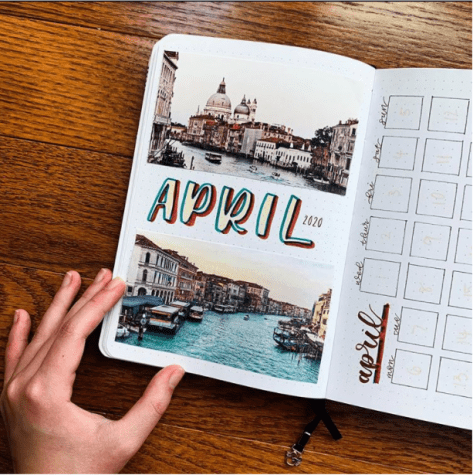 Journaling can help put thoughts into perspective and better manage your time. There is so much you can do… jot down your plans, notes, to-do lists, add fun stickers, little doodles… The space is all yours!
Paint a rock
I know you might be thinking, "This sounds weird!" but channel the spirit of elementary school art projects and tackle it! That inner creativity and energy into a miniature embodiment of wonder. Or try painting some words of encouragement to yourself (using acrylic paint and smooth rocks!)