PDS Students: Summer 2019 Highlights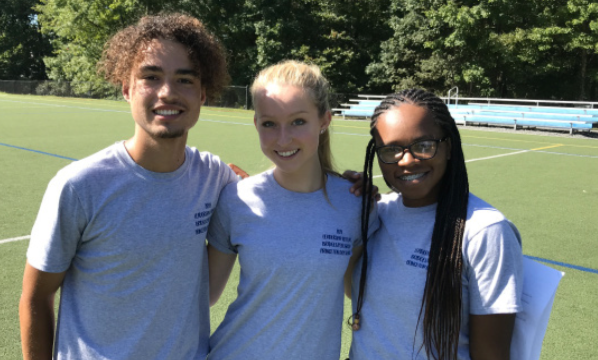 Summer is a time that is deeply beloved by most, especially students. Some eagerly await summer as they study for their final exams, whereas others have been ready since the first day of school. It is a time dedicated to rest, relaxation, and rejuvenation at the highest level. However, it also gives students the opportunity to explore new areas of interest, go on adventures both far away and close to home. PDS students pose no exception to these summer norms. 
During summer '19, Panthers traveled all around the globe and experienced many incredible moments. Sophomore Ally Antonacci says that the most memorable part of her summer was when her "family and [she] went to Cyprus this summer and [they] had lots of fun swimming and spending quality time together." Later in her summer, while working as a counselor in training at a summer camp, Antonacci learned "how to be more independent and a leader."
Following the trend of traveling the world, senior Carly Kunkle created amazing memories when she visited Paris. Kunkle says, "I flew out there by myself to meet [Senior] Carly Feldstein—the other Carly—and, at first it was super nerve-wracking because I got my ticket a week before I actually went on the plane, but it was so much fun. It was the best thing I've ever done." While she had a remarkable trip, she learned valuable life lessons, as well. From going to a new place, she has learned that "there's just so many experiences" and "getting to explore is so eye-opening and you get to discover new culture and a new way of life…." 
Seniors Fechi Inyama and Ahzaria Silas spent the waning moments of their summer learning how to become leaders during the Peer Group and Bridges retreats. Inyama learned "not to doubt herself as much," while Silas learned "more about people that [she] thought [she] already knew about." They both tackled ways to improve their leadership qualities and bonded with the respective members in their groups.
Summer '19 will most definitely be missed by the members of our community as we have had incredible experiences and learned countless new things. Although summer will be hard to beat, this school year seems like a promising one. Cheers to a great summer and an even better year!