PDS promotes climate change awareness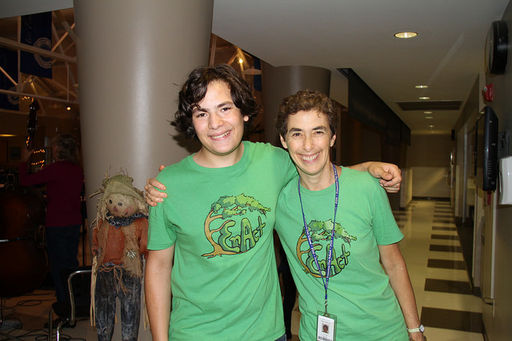 During January and February, two climate change workshops were held at Princeton Day School. Teachers from 28 different schools around Central New Jersey gathered to discuss their thoughts and learn more about the topic. "[The events] were sponsored by OASIS – Organizing Action for Sustainability In Schools. "It's a non-profit consortium of about 28 schools and school districts in central New Jersey, of which PDS is one," explained Liz Cutler, the Sustainability Coordinator and Founding Director of the organization.
Today, climate change is receiving more attention as new research and studies suggest a real shift in environmental conditions. Although many teachers believe it is a prominent issue, informing students is often a difficult task. Ms. Cutler revealed that teachers sometimes do not teach about climate change because "they don't know what to teach, what's appropriate for what grade level, or how to do it." In response, OASIS partnered with the Rutgers Climate Institute at Rutgers University to address these concerns.
At both workshops, two professors from Rutgers, Anthony Broccoli, head of the Rutgers Climate Institute, and Janice McDonald, a marine biologist, educated teachers about climate change by sharing research, presenting graphs, and leading hands-on activities. Even though Ms. Cutler is well informed of this topic, she mentioned she "was struck again by the visuals the [presentations] showed about climate change, what's happening, how quickly the changes are happening, how clear the data is, and the research that points to anthropogenic cause of global climate change."
Even though the two workshops were exclusive to teachers, there are still many opportunities for students to become informed about the topic of climate change. OASIS and Rutgers are currently overseeing a program to maintain regular conversation between local students and researchers in Antarctica. At Princeton High School, students Skype every their work. Furthermore, Ms. Cutler suggested that students who want to learn more about climate change should attend the Student Climate Change Conference. The conference was held on April 23 and was sponsored by the PDS Energy Climate Scholars and the EnAct club. Citing these examples, Ms. Cutler strongly believes everyone can and should get involved. "There are lots of ways to do really exciting classroom work on climate change with real scientists. I think that's the most exciting thing."