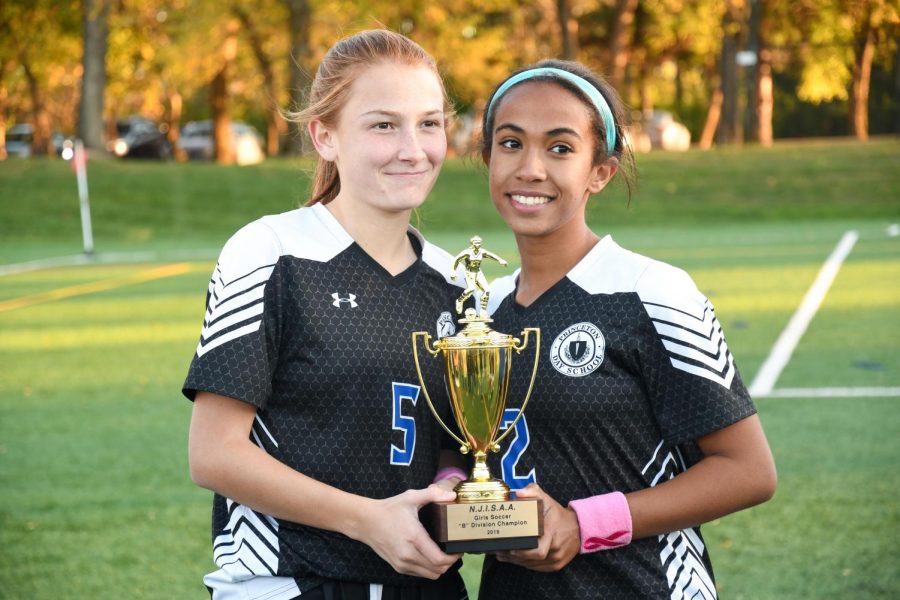 Seniors Look Back on Their PDS Athletic Careers
Although seniors at PDS did not get the opportunity to finish their high school sports careers with a full Spring Season, for many, the team spirit, deep-rooted friendships, and exhilaration of playing in front of the Zoo vastly outshine the disappointment caused by the harsh reality of COVID-19. Taking time out of their busy schedules, seniors Bri Astbury, Cal Caputo, and Ellie Schofield shared reflections on their time as athletes at PDS.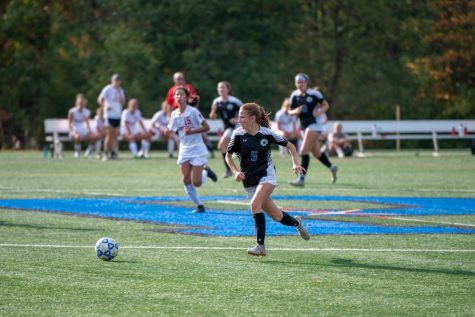 When asked about what advice they would give to incoming freshmen on how to navigate athletics at PDS, all three stressed the importance of stepping out of one's comfort zone to try as many sports as possible. Astbury shared, "Be open to playing new sports. Every team I've played on at PDS has been very open and welcoming to new players." She continued, "You make a lot of new friends that way." In the midst of a spring with no lacrosse season, a sport which Caputo has committed to playing in college, he said, "Don't take a moment as a PDS athlete for granted because it's the most fun and rewarding experience and being on a PDS team is truly special. Clearly you never know when it can be taken away from you so just make the most of every practice and game and bring a positive attitude."
For all three athletes, the most rewarding memories that come to mind from their time as PDS athletes relate to experiencing team success and the hard work it took to achieve that. Schofield said her favorite PDS athletics memory is "our championship game sophomore year, which we unfortunately lost, but that was a really great effort. I remember we were down a lot in the first half and then came back in the second half through a really great team effort." In addition to the team success Astbury experienced as a member of the girls' soccer team, including four straight Prep B titles, she commented, "My favorite memories would probably be the pasta parties we had, those were really fun," showing how PDS teams often forge strong bonds off of the field as well.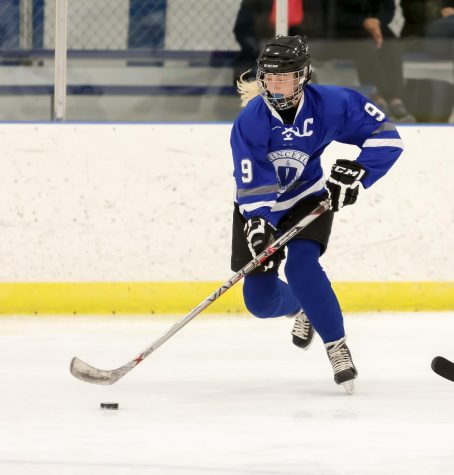 Though all three interviewees all had wonderful experiences as PDS athletes, finding lots of success and forging countless friendships with teammates along the way, they all articulated different aspects of what makes PDS such a special place to play sports and grow as an athlete. Schofield mentioned, "The sports draw people from all types of friend groups. I've become friends with people that I probably would not have become friends with otherwise, not for any reason except that I might not have come into contact with them. So, I think that sports do a good job of bringing all types of people together, especially at PDS."
Caputo spoke about how PDS being a small school is actually an advantage: "By having fewer guys, everyone's spending more time with each other and the team gets closer, which is probably the biggest thing." He continued, "Also, where small schools usually fall apart is that they're just too thin, but at PDS, each team has an identity and plays to their strengths, which is a credit to the various coaching staffs. PDS teams should have no business, in some cases, hanging with more competitive boarding schools, but we play rigorous schedules in every sport and usually come out on top in those games just because of how close everyone is and how hard everyone plays."
In so many words, Astbury, Caputo, and Schofield all commented on the pride and joy they felt when wearing a PDS jersey. Though there were times when it was rough, like the brutal soccer preseasons Astbury mentioned or the MCT championship game after which Caputo was so tired he felt like throwing up, the friendships made along the way and the reward of sharing success with a team is what makes PDS sports a life-changing experience.