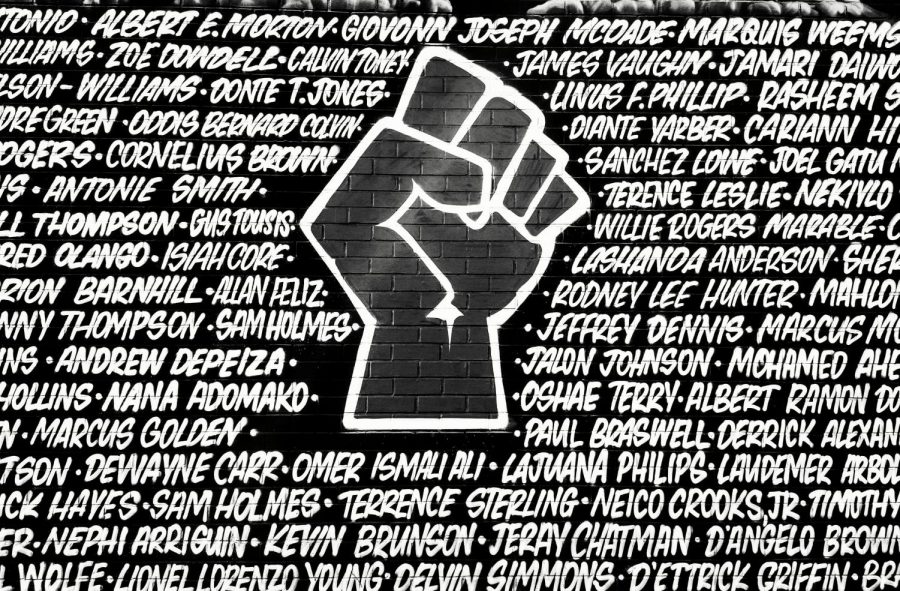 Establishing the Facts
The deaths of Tony McDade, George Floyd, Ahmaud Arbery, Breonna Taylor, Eric Garner, Tamir Rice and hundreds of other innocent black people have shown nothing if not that America is far from an equal, fair, or just nation. America is nowhere near what it has claimed to be since its independence. For many in our community, this is a wakeup call. The protests occurring now have shown that, even though Obama was president, even though Princeton might feel like a post-racial bubble, a lot of the black, brown, and indigenous folks around us have never had the privilege of ignoring race. They have never had the privilege of saying that racism is gone, because they have felt it their entire lives. 
Racism and oppression against BIPOC (black and indigenous people of color) has existed for centuries, gradually evolving to become what we see today: a nuanced issue and an oppressive system that stems from a number of different sources. From Jim Crow Laws after the Civil War to the War on Drugs to the current systems of over-policing in black neighborhoods, mass incarceration, and housing segregation, there are so many issues that American society and America's justice system need to address. 
We could talk about Ahmaud Arbery and how it took millions signing petitions and calling government officials to even charge his murderers. We could talk about Julius Jones who is on death row in Oklahoma despite there being significant evidence that he did not commit the crimes for which he was convicted. We could talk about the fact that black people are twice as likely to die from COVID-19 than their white counterparts due to their economic and social situations. 
However, for the purpose of this article and the purpose of this movement, we will be examining police brutality, its impacts on black communities, and resources (which have been shared with us by BIPOC) that we believe can help America, PDS, and every individual reading this moving forward.
Even after George Floyd pleaded that he couldn't breathe, even after he lost consciousness, and even after the paramedics arrived, white police officer Derek Chauvin continued to kneel on Floyd's neck. Chauvin kept his knee on Floyd's neck for 8 minutes and 46 seconds while bystanders and Floyd himself called out for help. The day after, Chauvin was fired from the police department, but it wasn't until two more more days passedpassed that he was charged with manslaughter (which has now been raised to second-degree murder), and it wasn't until nine days after Floyd's death that all four officers involved were charged. Chauvin had 18 complaints against him before he killed Floyd, including one for using "derogatory language." 
Two months earlier, EMT Breonna Taylor was murdered by the police in her home. According to her boyfriend Kenneth Walker, the police burst into their apartment in the night with no warning, and Walker responded by firing his gun in self-defense. The police then fired into their apartment, hitting and killing Taylor. In a 911 call a few moments later, Walker told the operator that "somebody kicked in the door and shot my girlfriend." 
On May 27, Tony McDade, a black trans man, was shot and killed by the police with witnesses claiming that the police never attempted to deescalate the situation. A witness recently told a local news station that "I never heard, 'Get down, freeze, I'm an officer.' I never heard nothing. I just heard gunshots." According to the Tallahassee police, McDade was a suspect in a stabbing. The American Medical Association has called the murder of trans people an "epidemic" in America, and McDade's murder is no exception.
Since these murders, protests in solidarity with Floyd, Taylor, McDade, and Arbery have erupted in over 350 cities in the United States, 23 of which have deployed the National Guard. As of June 3, over 20 different countries had staged anti-racism protests. The world has begun to listen to black voices. The world has begun to fight against oppression. 
At least seven protesters have died from the violence including David McAtee, who was shot and killed by the Louisville police while serving food to marchers. The protests have been described as "riots" and "violent" by mainstream media sources. 
Some protestors are looting businesses and buildings that symbolize racism and oppression as an act of rebellion. The Target in Minneapolis, for example, has been a focus point for many looters. Having donated $300,000 for surveillance cameras around the city, supporting and hosting various police initiatives, the Target has very tight ties to the Minneapolis Police Department. In addition, Target Corporation faced a $2.8 million discrimination complaint in 2015, which claimed its job applications disproportionately removed minorities from the running. Finally, the specific Target that most looters set their sights on was located in Rondo, which was previously St. Paul's largest black neighborhood and a vibrant cultural center in the city. Rondo, however, was destroyed by the creation of a highway and its residents were forcibly removed from their homes by police officers. As a result, this Target, sitting on the burial ground of black success, is symbolic of housing discrimination, gentrification, and the displacement of thousands.   
Others, many of whom are white supremacists and are not advocating for the Black Lives Matter Movement, have taken advantage of the protests by robbing local businesses and destroying neighborhoods. It is important to differentiate between the two groups and between an act of rebellion against America's oppressive justice system on the one hand (as looting a target or burning a police station might be) and an act of selfishness or racism on the other. This is not to say that every protester is innocent. Just like not all cops are abusive, not all protesters are taking the right steps or expressing themselves in ways helpful to the cause. However, while the Spokesman doesn't condone violence, we do believe it is essential to understand where people are coming from before condemning their actions. 
In the midst of such confusion, the police have used batons, tear gas, pepper spray, and rubber bullets against protesters, appearing to do so unprovoked. In the case of David McAtee, they used real bullets. In one instance, the police drove their SUV into a crowd of demonstrators and in another, they pepper sprayed a child. In Ohio, police also pepper sprayed a City-Council President, a County Commissioner, and U.S. Congresswoman Joyce Beatty. In New York, they pepper-sprayed New York State Senator Zellnor Y. Myrie. Many cops in New York have covered their badges or gone undercover in order to avoid accountability. Some have attacked black journalists who had press badges visible and were causing no trouble. 
Additionally, numerous cities have imposed curfews, like New York (for the first time since World War II). Some peaceful protesters who have defied these curfews have been arrested and, in Minneapolis, the police have shot protests with rubber bullets, at times permanently blinding protesters. 
Though these events by no means describe all police—in fact, some officers have even been killed or injured in the protests and others have knelt peacefully with protesters—many of the attacks instigated by cops were unprovoked. Many of them were racially charged. Many were an abuse of power that likely won't see any repercussions. So, while the issue of police brutality may not be coming from all cops, and may not even be coming from most cops, any system that has allowed so many officers to hurt innocent people clearly has flaws—flaws that suggest that our criminal-justice system must undergo a radical change.