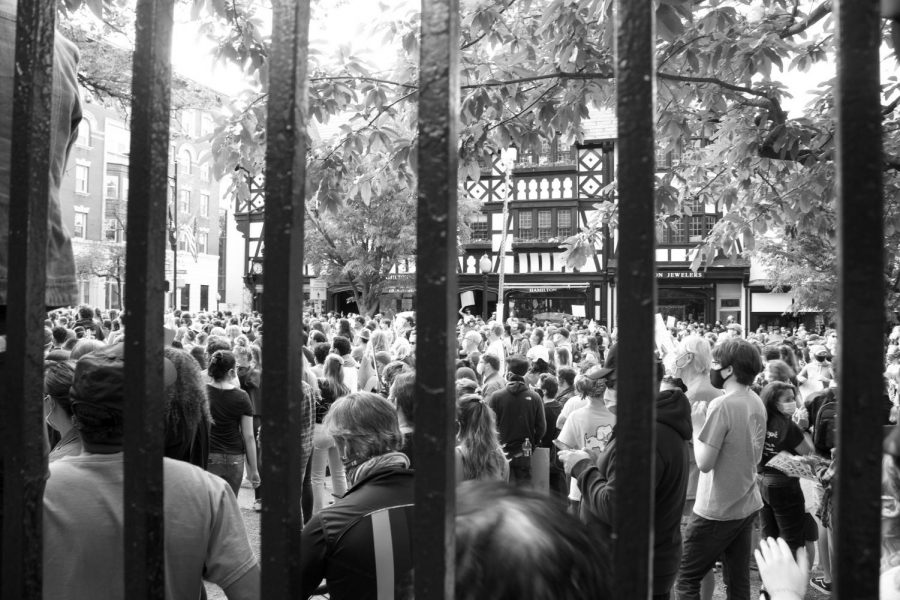 Examining our Perspective
We would like to begin by acknowledging that we cannot understand what the black community is experiencing nor will we act as though we know what black people need at this time. This article's purpose is to express the Spokesman's support for the black community in light of recent events surrounding police brutality and to provide resources that we, as allies ourselves, have found helpful and that black activists have encouraged non-black people to engage with. 
Every piece of information, resource, complaint, and idea we are about to explore has already been shared by the incredible black activists on the ground doing the hard work. We are not trying to whitewash their efforts or claim them as our own, nor are we trying to say that we are innocent of any anti-black behavior. Because we are not. Because no non-black person is. Instead, we are writing to reiterate and compile these ideas for the PDS community and share the Spokesman's stance on everything occurring. We do not want to speak for black people. We do not want to speak for other members of the Spokesman or other members of the PDS community. But, as an organization, these are our beliefs, and we will try to adhere to them in every way possible. 
Finally, this is not an unbiased news article. Instead, it is an editorial and therefore includes our opinions. This article is not just reporting; every claim we make is backed by evidence but is written with the intent to make an argument in addition to sharing the facts. Please keep that in mind when reading this (and when reading any article).